Meet
Virgilio 'Virgil' Pasion, PT
License Number: 32343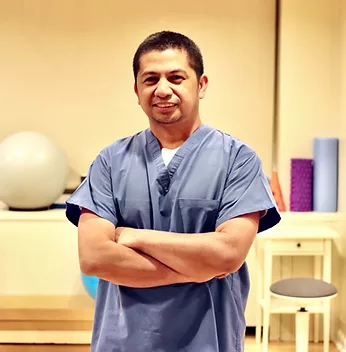 Virgilio 'Virgil' Pasion graduated with a degree in Bachelor of Science in Physical Therapy at Emilio Aguinaldo College, a prestigious and respected college that specializes in the medical field.

As a licensed physical therapist, he has gained skills and techniques in treating patients while working in various therapy clinics. He also had experience in heading the physical therapy group, a very crucial role that solely handles preventive and treatments of athletes in a national professional basketball league - Philippine Basketball Association.

He now owns Upper Manhattan PT clinic and pursues to practice physical therapy with utmost passion for his work and gracious love for his family.

With at least 20 years of experience, he continues to learn new treatment techniques and find ways to better serve patients for a fast and convenient recovery.
---